About the Minneapolis Real Estate Market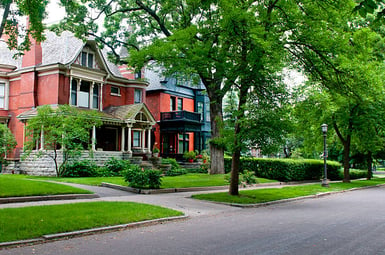 Real estate prices in Minneapolis-St Paul are at an all-time high, and it's no wonder why. The recent news release from the area realtor's association sums up everything you need to know about how hot things have gotten: median sales price reached all-time highs this year, and is up 10% compared with this time last year while inventory levels declined 25 consecutive months--that means more people can actually find homes they want! This is where you come in with either an investment or a fix and flip loan from Groundfloor.
Here are some key market stats:
Homes in Minneapolis are valued at $345,909 on Zillow as of May 2022. This is an increase over last year when the median home value was 6% higher than it stands now ($338K). The average listing price per square foot hovers around 205 which means that homes there cost slightly more compared with those elsewhere--although not necessarily by much! There are also data showing how many days each neighborhood lasts before being taken off the market (44) and then sold for their asking prices.
Best Neighborhoods to Consider Investments in:
Loring Park is located on the southwestern edge of Downtown Minneapolis, and it's known for hosting some big festivals. The area also has good eats to choose from as well as areas where kids or dogs can enjoy themselves without fear; there are plenty more cultural institutions worth seeing here too! You'll find stuff like an art museum and historic churches in this part-neighborhood near Linternet Hill School - not to mention that you just step away from one major attraction: The WalkerArt Center which features exhibits year round along with numerous theaters showing films both classical musical performances stage shows nearly every night.
Fulton is the best neighborhood to raise a family in Minneapolis. Not only does it have excellent schools, but also plenty of access to green spaces like parks and Lake Harriet! You'll be just 20 minutes from downtown using this convenient location - plus Fulton offers more than most places by having small town vibes with its 1920s bungalows that are sure, not forgettable after seeing them all over social media or magazine articles about where people go when they're looking settling down again after moving out westwardly.
Linden Hills is a beautiful, thriving neighborhood in southwest Minneapolis. The people here love the outdoors and have so much fun lounging around their green parks or enjoying peaceful walks on either side of two lakes! You'll find an eclectic vibe with shops lining tree-lined streets--it's perfect for any age group looking to take part in some Minnesota culture (and enjoy all that it offers). For more information on the Minneapolis real estate market, be sure to contact us today.