About the Orlando Real Estate Market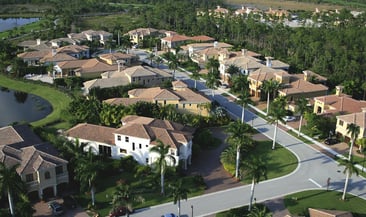 There are many reasons why Orlando has seen such incredible growth in recent years. From world-class theme parks like Disney World and Universal Studios Florida, to premium golf courses that cater specifically to tourists looking for an amazing experience away from their busy lives back home - there's no shortage when it comes down to what makes this city so great!
A major factor contributing positively toward these results is due primarily because people wanting to access but also have money; they're coming here not just during vacation times as most travelers do nowadays (or even work), but instead making Orlando home permanently while enjoying all sorts of leisure activities.
The City of Orlando, Florida is home to nearly 308 thousand people while about 2.4 million residents live in the metropolitan area - making it one of America's most populous cities! And with growth rates at an all-time high within this region since 2010 (an increase by over 1/10th), there are plenty of opportunities for you as well: jobs available now that won't be filled soon enough; new homes being built every day on land left after developers tear down old buildings...or even just space near where they've already erected their own structures so more construction can take place right next door. You can invest in this success right away with Groundfloor.
So, what are some of the reasons why people are falling in love with Orlando and making it their new home? Let's take a look:
Orlando is known for its theme parks, which bring in tourists from all over the world. The city has a humid subtropical climate, which means that the winters are mild and the summers are hot and humid. This is causing a massive supply of vacation and full-time rentals.
Orlando is home to a number of professional sports teams, including the Orlando Magic (NBA), the Orlando City Lions (MLS), and the Orlando Pride (NWSL).
The city is also home to a number of colleges and universities, including the University of Central Florida, Valencia College, and Full Sail University.
Orlando is a great place to raise a family, as it has a low crime rate and is home to a number of excellent schools. The cost of living in Orlando is relatively affordable, especially when compared to other major cities in the United States.
Key Employment stats:
GDP of Orlando (including the neighboring cities of Kissimmee and Sanford) is more than $144 billion, increasing by almost 54% over ten years ago--and it's only going to increase even faster in coming years! As if that wasn't enough good news already, there are several employment sectors showing signs of rapid growth ahead- including leisure & hospitality services at +54%. In addition, unemployment rates have fallen down to 2%, making this the perfect time to look for a job in Orlando!
Top Employers in Orlando:
The Walt Disney World Resort is the city's largest employer, with a workforce of over 77,000 people. Other top employers include Universal Orlando Resort, Orange County Public Schools, AdventHealth, and the City of Orlando.With so much to offer, it's no wonder that Orlando is one of the fastest-growing cities in the United States!
If you're thinking about investing in this incredible city, contact our team of Orlando real estate investment experts today.