About the Tampa Real Estate Market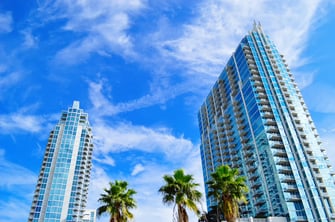 Real estate investing in Tampa is at an all-time high. A record number of investors are buying homes in Tampa Bay, and the trend shows no signs of slowing down. According to a report from the Tampa Bay Times, Tampa Bay ranks as the 7th hottest metro area for real estate investors nationwide.

The market in Tampa is booming, with population growth projected to be 25% over the next 20 years. This growth is attracting investors from all over the country, as more and more people are looking to buy property in Tampa. The median home price in Tampa is $225,000, and the average rental price is $1,600 per month. The average price of a condo in Tampa is $370,000, and the average price of a townhouse is $485,000. There is a wide range of prices for real estate in Tampa, making it a great place to invest. Whether you're looking for a primary residence or an investment property, Tampa is a great place to buy real estate.

The real estate market in Tampa-St. Petersburg-Clearwater is forecast to be one of the top housing markets for the future. According to Realtor.com, home sales are expected to surge by 9.6% while prices are projected to rise by 6.8% year-over-year. The typical value of a home in Tampa is $398,384, according to the Zillow Home Value Index (as of April 2022), and home values in Tampa increased by 34.9% last year. The median listing price of a house in Tampa is $405,300 based on the most recent report from Realtor.com (April 2022), and the square foot listing price of a home in Tampa is $260. The median sold price of a home in Tampa is $389,000, and the days on market (median) is 40. The sale-to-list price ratio is 101.54%, meaning most of the homes sell for slightly above the asking price on average. These trends indicate that real estate investing in tampa will be a profitable venture in the coming year.

There's also steady job growth being created by higher-paying professional and business services. In turn, these business expansions are spurring economic growth in Tampa. The result is that there's a rapidly rising demand for housing in Tampa and Hillsborough County, where Tampa is located. So, not only are investors getting high returns on their investment, but they're also helping to meet the needs of a growing population.

If you're thinking about real estate investing, Tampa is definitely a market worth considering.